At Grove Hire we offer a one-stop-shop for all events, no matter what their size. We pride ourselves on the standard of our Grove portable and relocatable hire products that are scrupulously maintained, fully functional and in impeccable condition.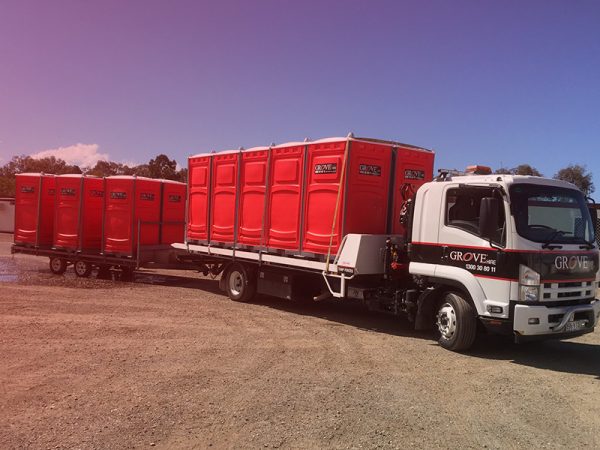 From temporary fencing to chemical toilets, we have the infrastructure required to ensure we are a market leader when it comes to supplying the equipment needed to run any size event.
Our long-standing tradition of customer service and willingness to invest in innovative assets ensures that Grove Hire has all the assets you need to successfully run a large-scale event, including event toilets, change rooms, first aid rooms, temporary fencing and a range of other products.
We deliver fast and pick up on short notice so you can focus on the job at hand.